Rapid
Distance
EXPRESSTOOLS

GstarCAD 2021 now supports a new RAPID DIST command, which measures distance and angle between 2D objects along the X, Y-axis rapidly by moving your mouse.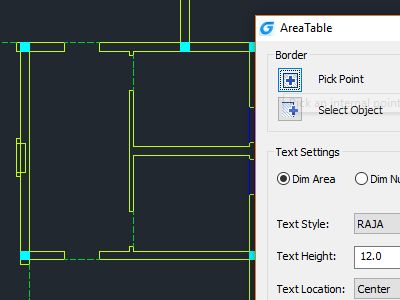 AREA TABLE
EXPRESSTOOLS

Automatically dimensions and counts the area of closed objects and export the result to a table in the drawing area.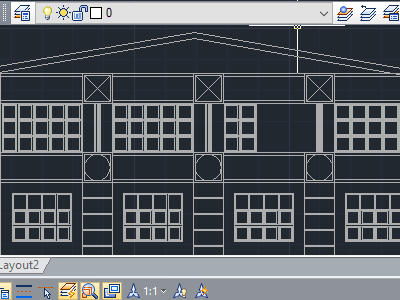 AUTO LAYER
Predefine the associated drawing layer of command; no more forget to tidier your drawing objects.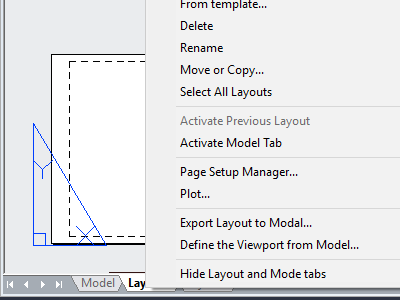 QUICK VIEWPORT
Quickly create a viewport on layout space by specifying an area in the model space, the viewport size according to the set ratio.

ATTRIBUTE INCREMENT
EXPRESSTOOLS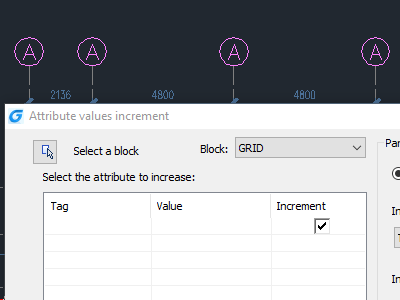 Incremental attribute helps specify block attribute with incremental value and modify attribute value of the block according to the sort methods.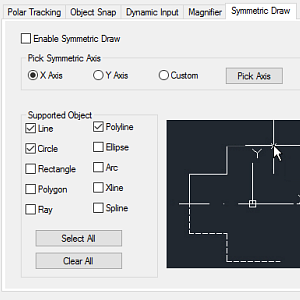 SYMMETRIC
The symmetric draw is an innovative tool to draw symmetrical shapes directly; when drawing the first half, you automatically get another half.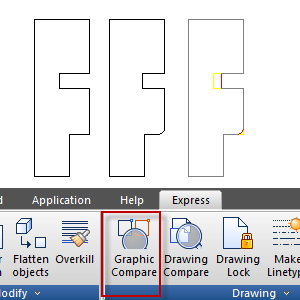 COMPARE
EXPRESSTOOLS

The innovative graphic compare tool compares similar objects' geometry and displays the details of any change at the current workspace of your drawing.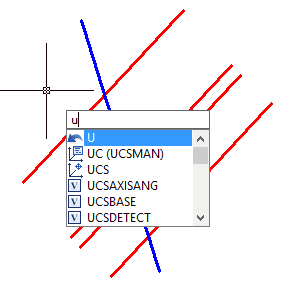 BREAK OBJECT
This innovative tool indicates the spatial relationship between broken objects providing four breaking methods to break intersected objects more smartly.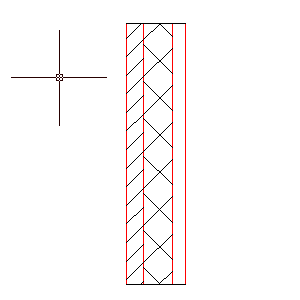 BLOCK BREAK
EXPRESSTOOLS

Block break is another innovative tool. It allows you to quickly wipe out or break an object that is overlapped by a block definition.

WORRIED ABOUT SUM TEXT AS NUMBER?
EXPRESSTOOLS

AutoXLS Table
EXPRESSTOOLS

AutoXlsTable fully integrates Excel into GstarCAD. It can create the table in GstarCAD or import an Excel spreadsheet into that CAD environment.

Edit the imported table and keep it updated to the original Excel spreadsheet. Besides, you can perform block/area/length real-time calculation—ideal for creating Schedule & BOM.

TEXT INCREMENTAL COPY
EXPRESSTOOLS

Copy text while increasing a specified letter or number automatically in alphabetical or in numerical order.

Users can specify the increment value. Customers will find this function useful in a wide range of applications, such as automatic numbering of electrical connectors in industrial designs.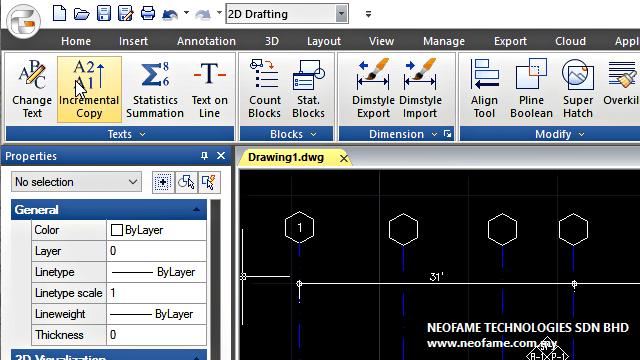 TEXT ON LINE
EXPRESSTOOLS

Insert text in the selected line and automatically break (or not break) the line at the insert position.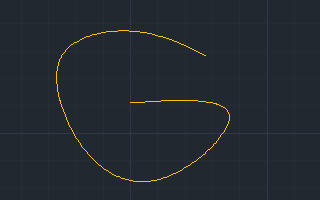 OUTLINE
Now you can shape intersect objects in few steps. This innovative tool extracts all intersected objects as a polyline shape once per all.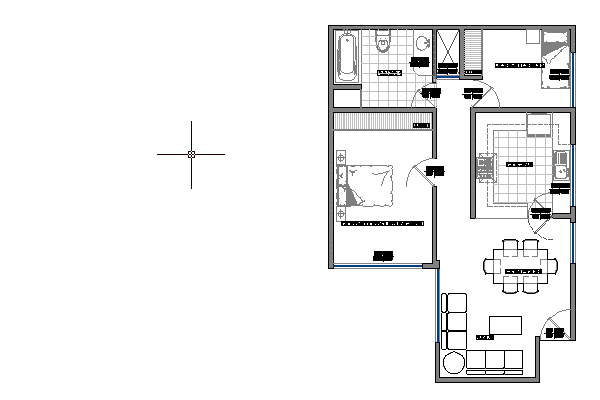 ALIGN TOOL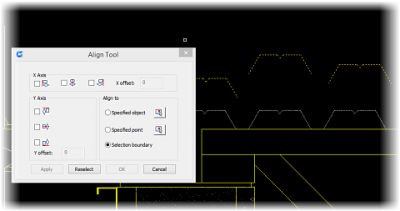 This tool can align selected objects along with X or Y axis coordinates, avoiding perform move commands. This tool has different alignment methods and includes an offset option for each axis.

ARRANGE TOOL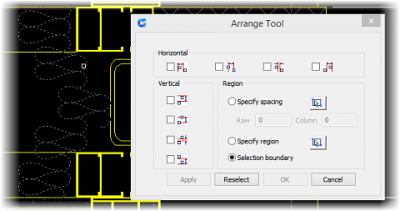 This tool can quickly adjust the arrangement (vertical or horizontally) of multiple selected objects, and it has different arrangement methods, including spacing options for column and row.
PLINE BOOLEAN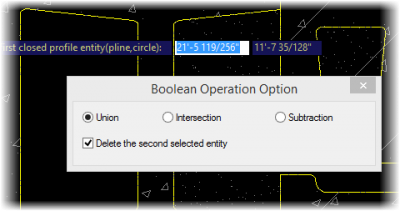 Union, Intersection, and subtraction for closed polyline and circle.

COPY
Equidistance(E), segment divide(I), path(P) option are added in Copy command, which can realize the function of multiple copies of certain objects. For example, input command Copy, choose P option, select the curve that needs to be copied, input segment divide(I)and the number of copies, the multiple copies can be done in one time—no need of the array, layout by path or other commands.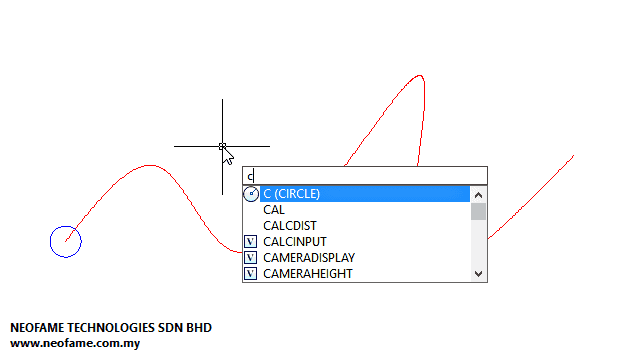 CONCENTRIC CIRCLE
The concentric option is added in the command circle. You can use this option to input several radii one by one to create many concentric circles after specifying the circle center.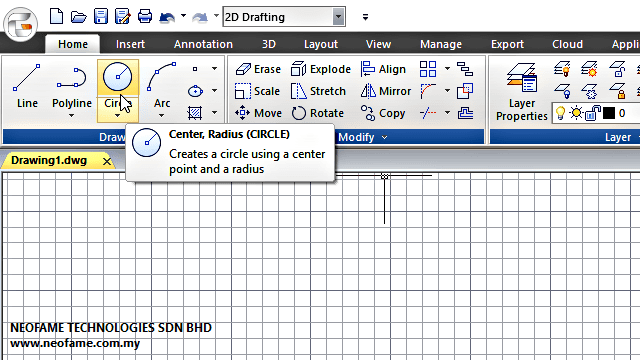 RECTANGLE OBLIQUE
Angle (A) option is newly added to the Line command. Thus, users can complete drawing Line or Pline by first inputting the (A) option and then inputting the angle value, which refers to X-axis or any other reference line.

MAGNIFIER
Magnifier is an innovative tool that helps to view drawing details or snap points without performing the traditional zoom in/out, pan, or even regen commands on big drawings and is easy to use and customize.