DIMENSIONS ARE THE ESSENCE OF CAD

IN FACT, THEY ARE THE ESSENCE OF ANY DESIGN PROGRAM. THEY'RE THE REASON THE PROGRAM WAS MADE, AND THE REASON YOU ARE USING IT. IN GSTARCAD, ALL DIMENSIONS ARE ASSOCIATIVE BY DEFAULT, MEANING THAT THEY CHANGE WHEN YOU EDIT OBJECTS TO WHICH THEY'RE ATTACHED.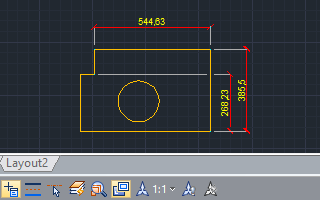 ANNOTATIVE SCALE
GstarCAD has added annotative scale and some related settings to objects, spaces, and viewports. The annotative object, such as text, dimension, block, or hatch, could automatically adjust its size when changing the annotative scales in spaces and viewports. As a result, users could arrange and plot drawings for different scales in a faster way.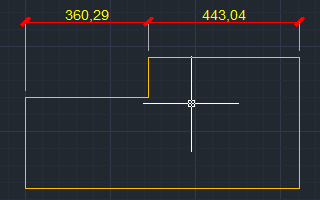 ASSOCIATIVE DIMENSION
This function builds a dynamic association between the dimension change and annotation update in model space. It helps to simplify the modification of entities with annotation in the drawing.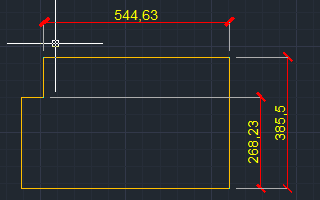 DIMENSION BREAKS
Places dimension breaks automatically at all the intersection points of the objects that intersect the selected dimension. Any dimension breaks created using this option are updated automatically when the dimension or intersecting object is modified.

EXPRESSTOOLS

DIMENSION TOOLS SAVE TIME ON TEDIOUS TASK.
MODIFY DIMENSION STYLES.
CHANGING A DIMENSION TEXT VALUE.
RESET DIMENSION.

EXPRESSTOOLS

CAN YOU UPDATE EXISTING DIMENSIONS AUTOMATICALLY?
EXPRESSTOOLS

EDIT OLD ANNOTATIONS FREELY WITH LEADER TOOLS.
ATTACH AND DETACT LEADER TO ANNOTATION.

EXPRESSTOOLS

HOW TO EXPORT / IMPORT A DIMENSION STYLE?


DIMARC

Typical usage of DIMARC includes measuring the travel distance around a cam or indicating the length of the electrical cable.


DIMJOGGED

Jogged Radius Dimension is applied if the center of an arc or circle is located off the layout and cannot be displayed in its real location.


DIMSPACE

Automatically adjusts the space between parallel linear dimensions or angular dimensions in a drawing, keeping dimensions equidistant or aligned at dimension line.


DIMINSPECT

Let's you effectively communicate how frequently the manufacturer should check manufactured parts and ensures that the dimension.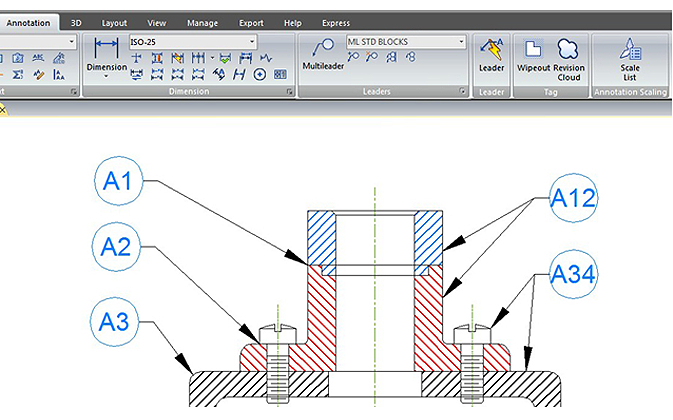 LEADER

A leader object is a line or a spline with an arrowhead at one end and a multiline text object or block at the other. You can create, modify and add content to a leader object.



MULTILEADERS

MULTILEADERS is an annotative function and is used to attach annotation to multiple leader lines. In addition, MULTILEADERS gives additional information or special instruction in a point or specific area on your drawing.

TEXT ON LINE
EXPRESSTOOLS

Insert text in the selected line and automatically break (or not break) the line at the insert position.

TEXT AND MTEXT
You can create several paragraphs of text as a single multiline text (MTEXT) object. Then, with the built-in editor, you can format the text appearance, columns, and boundaries.

TEXT STYLE
Set unique fonts, sizes, angles, orientations, and other characteristics, and preset styling options let you instantly customize text size and height, font type, dimension lines and arrows, extension line, unit, and tolerance, annotate right when you create them, so each drawing has the standardized signature.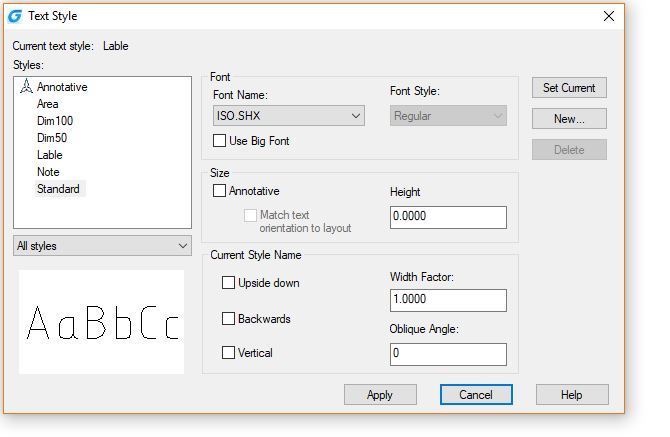 TEXT INCREMENTAL COPY
EXPRESSTOOLS

Copy text while increasing a specified letter or number automatically in alphabetical or in numerical order. Users can specify the increment value.

Customers will find this function useful in a wide range of applications, such as automatic numbering of electrical connectors in industrial designs

TEXT MATCH
A specific tool to match both Mtext and text properties such as content, color, height, angle, align, layer, width factor, and style in the current drawing, avoiding select and edit text attributes one by one.

TEXT ALIGN
This tool is used to align text or Mtext. You can select several Mtext in your drawing to align along with X or Y coordinates or along a line of specific direction by selecting two points as a reference.

CHANGE TEXT
This tool is used to align text or Mtext. You can select several Mtext in your drawing to align along with X or Y coordinates or along a line of specific direction by selecting two points as a reference.

SPELLING CHECK
Check the spelling of any specific text in a drawing with suggestion vocabulary. Supporting 8 languages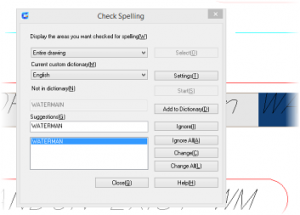 FIELD
FIELD is handy while preparing drawings with title blocks or tables. Those fields marked with gray are stored in GstarCAD with special variables, and they can be placed at any location inside the drawing with any text style. Fields are really nice additions that give you quick access to various types of information via TEXT, MTEXT, or an Attribute.



The latest version of GstarCAD has complemented the FIELD command with the OBJECT option. Users could make the object attribute or formula as the content of a FIELD. For example, users could select one of the properties as the content of a FIELD, such as the area of Hatch; the FIELD will automatically update when the Hatch boundary changes.

EXPRESSTOOLS

ADJUST CONTENTS QUICKLY WITH THE GSTARCAD TEXT TOOL!


ROTATE TEXT
AUTOMATIC TEXT NUMBERING
ENCLOSE TEXT WITH THE OBJECT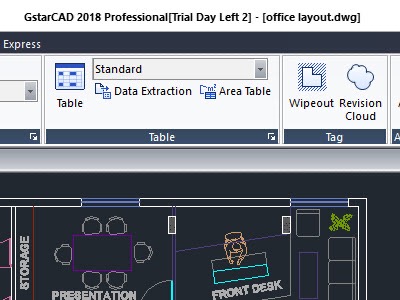 CAD TABLE
Get better drawing documentation with the new table feature. You can create, export, or edit a table conveniently.

AREA TABLE
EXPRESSTOOLS
Automatically dimensions and counts the area of closed objects and export the result to a table in the drawing area.

AUTOXLS TABLE

EXPRESSTOOLS
This unique function of AutoXls Table makes it possible to insert an Excel table into an opening drawing with a simple click and build data interrelation between the original Excel table and the drawing.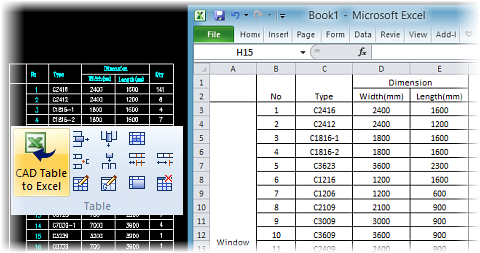 CAD TABLE TO EXCEL
This function can export any table from GstarCAD to an Excel sheet as simple as "select + enter." The table in GstarCAD can be an AutoCAD native table or the table drawn manually with a combination of lines and text.

BARCODE & QR CODE
GstarCAD 2015 introduces two innovative features Barcode & QR Code, which will impact storage and trace relevant drawing data in the CAD industry.

Barcode & QR Code can be inserted into the drawings, accomplishing identification and correspondence between paper and electronic drawings.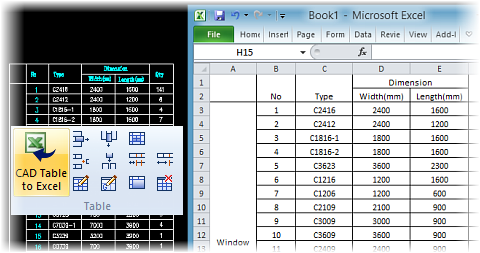 REVISION CLOUD
Revision clouds are polylines that consist of sequential arcs to call attention to parts of a drawing during the review stage.

WIPEOUT
Improve your drawing with enhanced features. For example, now wipeout command supports circle and complex polyline options as a wipeout object.