Keyshot is a standalone real-time rendering application that makes the creation of 3d renderings and animations fast and easy, with support for the widest number of 3d file formats on both mac and pc.
KeyShot includes native support for over 30 leading 3D file formats. Free plugins offer one-click loading, while LiveLinking keeps your design in-sync across applications. Whether it's a small gadget or a massive assembly, using KeyShot means less time loading and more time creating.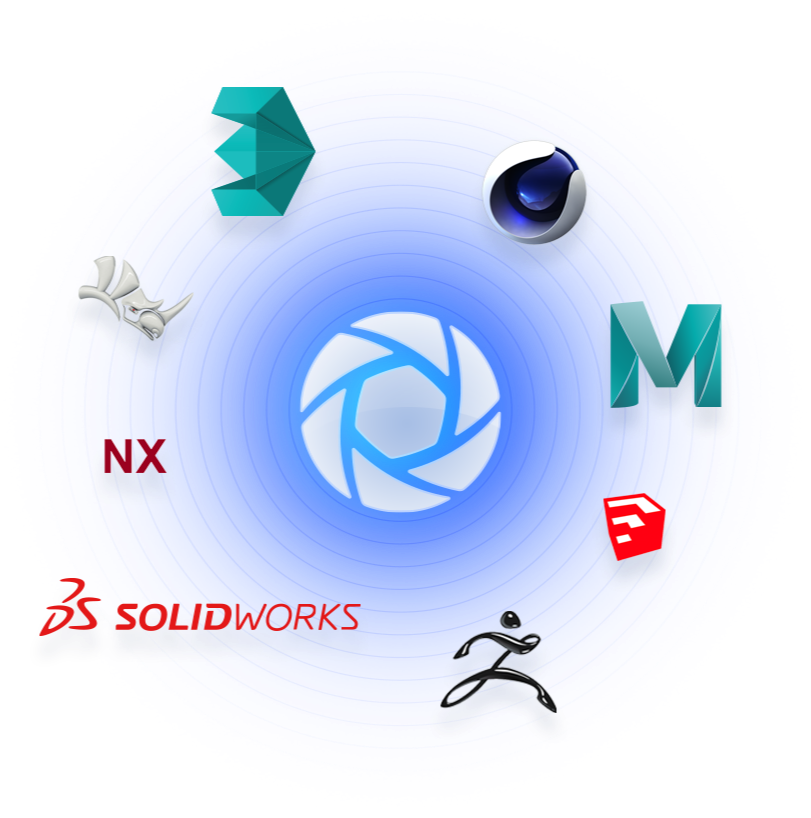 FAST
Everything inside KeyShot happens in realtime. KeyShot uses unique rendering technology which makes it possible to see all changes to materials, lighting, and cameras instantly.

EASY
You don't have to be a rendering expert to create photorealistic images of your 3D model. Simply import your data, assign materials by dragging and dropping them onto the model, adjust the lighting, and move the camera, Done.

ACCURATE
KeyShot is built on Luxion's internally developed, physically correct render engine based on research in the areas of scientifically accurate material representation and global illumination.

INQUIRY / GET – A– QUOT
THANK YOU FOR YOUR INTEREST IN OUR PRODUCTS! WE WILL PREPARE A CUSTOMIZED PRICE FOR YOU, ACCORDING TO NUMBER OF USERS LICENSE. WE WILL SEND THE OFFER TO THE E-MAIL ADDRESS PROVIDED IN YOUR CONTACT DATA.
COMPLETE THIS FORM TO RECEIVE AN OFFICIAL QUOTE FOR THE OUR PRODUCTS OF YOUR CHOICE. YOU CAN ALSO SELECT TO HAVE AN INSTANT QUOTE EMAILED TO YOU. IT'S FAST, EASY, AND COMPLETELY CONFIDENTIAL.